Formula One Paddock Club™
---
T
he Formula One Paddock Club is the official exclusive VIP hospitality for every Formula One Grand Prix. With this package, you enjoy the best views of any track from magnificent facilities, gourmet multi-course meals and open Champagne bars. Get a two- or three-day Paddock Club package for your next Grand Prix in order to experience Formula One Hospitality at its very best!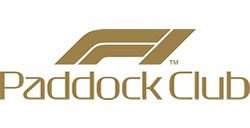 As a member of the Formula 1 Paddock Club, you do not only enjoy fantastic service and gourmet cuisine in luxurious spaces, but also a close-up insight to the fantastic sport of Formula One. As a guest, you will be treated to services such as exclusive access to the Support Race Paddock and Pit Lane walks.
All Paddock Club™ tickets include: Privileged viewing position – Pit lane walk at specially allotted times – Open bar with Champagne – Gourmet luncheon with fine wines – Access to the circuit and privileged parking – Morning tea and pastries – Access to the Support Race Paddock – Official Programme and a pair of ear plugs – Entertainment – Taxes.
---
---
VIP ACCESS TO THE CIRCUIT
You will always be comfortable – VIP Parking and easy access are guaranteed.
PIT LANE WALKABOUTS
Get a close-up of the thrilling race preparation with exclusive tours.
TOP-CLASS RACE VIEWS
Be at the best position possible to take in all of the F1 action.
PRIVATE SUITES
Spend your weekend in decadent spaces at the heart of the action.
Paddock Club F1 Races
---
T
he Official Formula One Paddock Club packages are available for nearly every grand prix of the Formula 1 Season – from the opening race in Melbourne to the thrilling close in Abu Dhabi. There is simply no finer way to experience a Grand Prix than attending the majestic Formula One Paddock Club. Choose your favourite F1 destination and reserve your incredible experience today.
---
Paddock Club Gallery
---
Get a taste of what it's like to be a Formula One Paddock Club guest:
Contact our dedicated Team!